News 2012 from FEDE
06.04.2012
Designers FEDE have created several new collections of original lamps.
A new radio for installation into ceiling fixtures
For those, who know all about comfort and for all people who love music, company FEDE proposes a new version of the radio. This radio is complete and fully ready to install: 2 dynamics, the control module with built-in power unit and remote control. Due to its size, 2 "(50 mm) the dynamics can be easily installed into the FEDE's ceiling fixtures instead of lamps, so you will be able to enjoy the music with full stereo sound. The dynamics are made in 2 colors: white and black. Small-sized infrared remote control allows you to select options of the sound. There is can be saved nine radio stations in the memory of FM-tuner.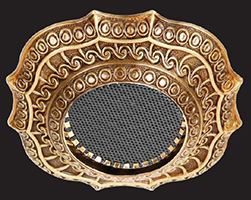 A new collection of fixtures CRYSTAL DE LUXE PALACE
Designers have created a new version of FEDE fixtures, which were decorated with crystals. There is feeling of luxury and shine even in one phrase "Made with SWAROVSKI crystals". This exclusive version of fixtures that are made in limited quantities, will add individuality to your interior.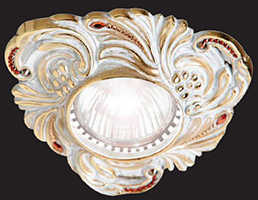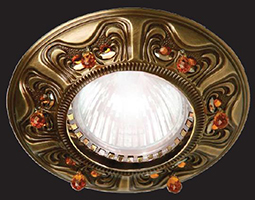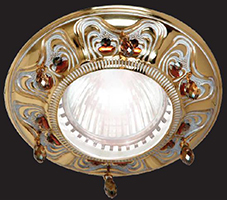 A new collection of fixtures FEDE SAN SEBASTIAN
The collection of prestigious fixtures SAN SEBASTIAN is the most successful over the years due to its exclusive style, with delicacy and nobility of classical design. Following the inspiration of this style, designers added some new fixtures to this collection. The new collection SAN SEBASTIAN consists of the following models:
fixed ceiling fixtures in two versions: Round and Square;
turning fixtures in two versions: Two and Four;
fixtures for outdoor installation in two versions: Vitoria and Bilbao;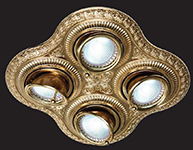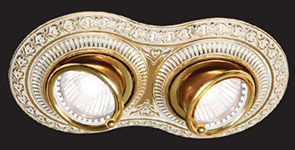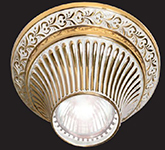 The new range of fixtures FEDE TOSCANA
First of all, the Tuscan style interior – it is always attention to details. In new collection of fixtures and electrical products FEDE's designers have shown the natural beauty and romantic of Tuscany, which bring sophistication to your beautiful house, comfortable hotel, palace or castle. There is used high quality brass in production of fixtures that will fully give the feeling of luxury and exclusivity and creating, at the same time, warm and welcoming atmosphere for a relaxing and enjoyable pastime. The new range of fixtures FEDE TOSCANA includes the following collection of lamps Firenze, Siena, Lucca, Chianti, Pisa and Prato - and is intended for people who prefer an elegant Mediterranean-style in design.