News 2012 from CIVIC
19.04.2012
CIVIC have presented its new collections 2012: Flux LED, NINO, MIO.
Flux LED
Flux collection is composed of recessed lightings entirely made in steel. Flux LED: the new versions host 16 or 24 LEDs, with an IP43 protection degree. It produces a diffused and enjoyable light and its versatility makes it adapt to environments having the most different dimensions.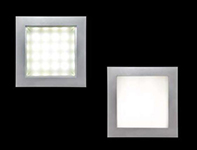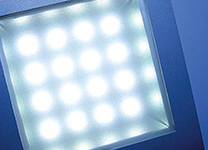 NINO
Nino is a development from the Aqua family with an elegant and refined design, characterized by the absence of the frame and frosted glass covering the LED bulb. It can be installed on walls or floors both indoors and outdoors.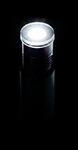 MIO
MIO is an indoor recessed fitting for ceiling installation: its main distinctive characteristics are the adjustability in all the directions and the possibility of high extrusion by the housing; it can produce different kinds of luminous beams thanks to the possibility to interchange lenses and reflectors. It can be used in the furnishings shops, showrooms, exhibition spaces and museums.